Build a Government that Serves

and Honors Tribal Culture
   Governance shapes how a Tribe's objectives are set and achieved, how risk is monitored and addressed, and how performance is optimized. Governance is a system and process, not a single activity. Successful implementation of a good governance strategy requires a systematic approach that incorporates strategic planning, risk management, and performance management.  
Third-Party Perspective. Tribal Wisdom.
Blue Stone's Governance Team provides expertise and approaches that are culturally sensitive and relevant to each Tribe we work with, all based on years of experience and best practices in Indian Country. Our team gives Tribes an objective, third-party perspective to situations and strategies, while also being informed by the wisdom and experience of our team of Tribal Advisors. We help to develop action plans that are realistic and actionable because we have been in your shoes.
Align. Visualize. And Map Out a Future.
To provide the foundation for a Tribe to flourish, the evaluation and prioritization of goals require input and support from all levels of Tribal leadership. Blue Stone and the Tribal Council will outline good governance practices and provide a framework for planning, implementation, and monitoring of performance. Our facilitation and exercises help leaders gain alignment on a vision for their Nations and communities while creating a roadmap to move forward with to achieve that vision.
Governance That Fits Your Tribal Organizations.
Tribal governing structures are varied and often require unique approaches for each. Blue Stone has vast experience in Indian Country and we apply that knowledge and expertise along with best practices to help our partners develop strategies that best fit your Tribal governance structures, services, programming, and unique communities. Our highest goal is to help Tribes create a framework for lasting prosperity and sustained sovereignty.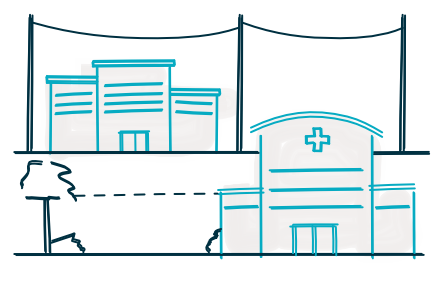 Let Our Teams Help You Plan & Build
Our Implementation Services
Communications plan with implementation support

 

Owner's rep support

 

Grant research and implementation support

 

Strategic plan implementation support

 

Economic Development entities set up/reviews
Communications plan with implementation support

 

Owner's rep support

 

Grant research and implementation support

 

Strategic plan implementation support

 

Economic Development entities set up/reviews

Tax Reviews and updates, code developments

Community needs assessments

Current business reviews

 
Tax Reviews and updates, code developments

Community needs assessments

Current business reviews

 
Serving Your Governance Leadership…

Meet Our Governance Team
Assistant National Project Manager